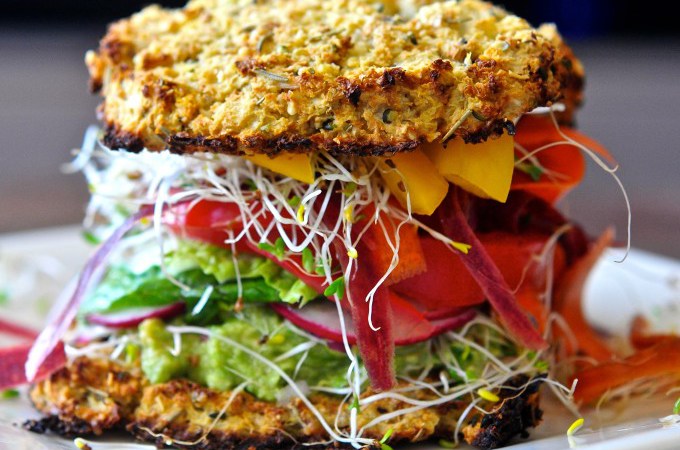 Since giving up gluten, one of the things I miss most is a good sandwich! I know, I know, there are lots of gluten free options, but I personally tend not to like them. When I'm out and about, I usually opt for some sort of salad, so my life tends to be virtually sandwich-less.( Insert sad face here.)
A couple of weeks ago, I went to a place called "Lenny's" with a friend. They feature a make your own salad bar, and lots of yummy sandwiches and wraps. I ordered a salad, but my friend ordered a gorgeous veggie sandwich. It looked amazing. I envied each bite she took! Three weeks later, I was still thinking about that amazing sandwich.
I knew that I wanted to create a "bread-less" version of a sandwich. I wanted it to boast beautiful colors, satisfying textures, and complimentary flavors!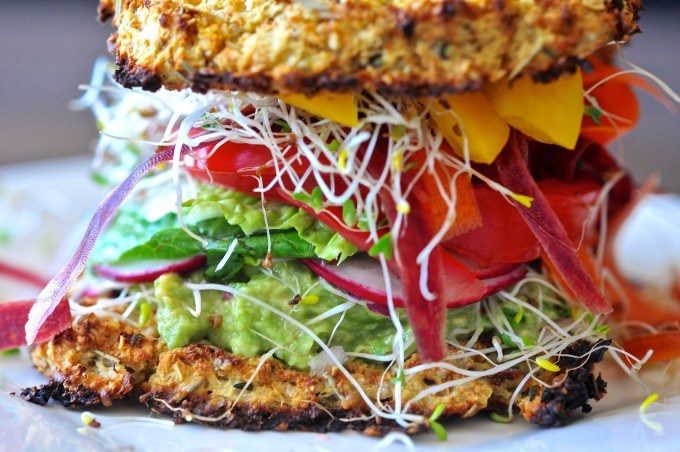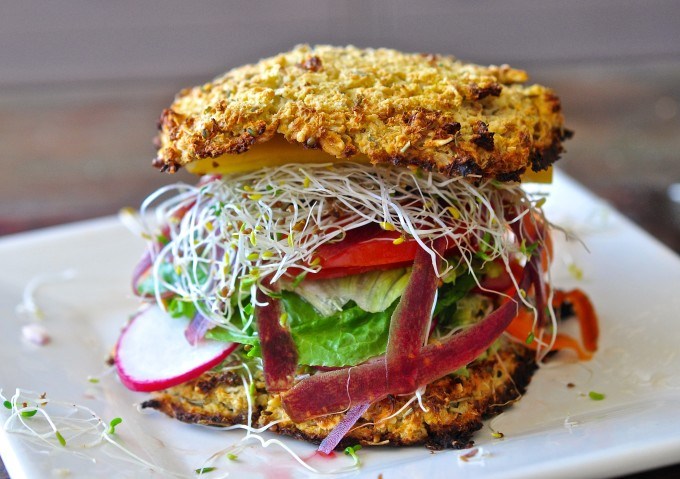 Clearly, I am obsessed with replacing grains with cauliflower. I used my Cauliflower Crust Pizza recipe, and simply formed thick square patties. Out came BREAD!!! Now, I'm not completely delusional. I know that cauliflower bread isn't exactly like real bread. That being said, it totally satisfied my craving, and enabled me to create exactly what I wanted: A LOADED veggie sandwich!!!
Cauliflower Bread Veggie Sandwich with Avocado Spread
This recipe for Cauliflower Bread Veggie Sandwich with Avocado Spread is absolutely delicious. It satisfies those cravings for traditional a traditional sandwich and is Paleo, vegan, gluten free, low-fat, and low-carb!
Cuisine:
paleo, vegan, vegetarian
Ingredients
BREAD
2 cups riced cauliflower
¼ cup egg whites (about 3 egg whites)
¼ cup flour of choice
2 TBS nutritional yeast (or parm cheese)
½ tsp dried basil
½ tsp dried rosemary
½ tsp salt
AVOCADO SPREAD
¼ avocado mashed
1 TBS Plain coconut milk yogurt (or yogurt of choice)
½ tsp cumin
½ tsp garlic powder
optional: hot sauce
VEGGIES
romaine lettuce
sprouts
bell pepper sliced
tomato sliced
radish sliced thin
carrots julienned (or use a veggie peeler)
pickles
Instructions
preheat oven to 450 degrees
in a bowl, combine all bread ingredients, stir well
on a sprayed baking sheet, create bread like shapes, make sure they are somewhat thick (about 1 cup per slice)
bake for about 20-25 minutes, or until the edges have browned and the center is cooked through
remove from oven and allow to cool
in a small bowl, mash avocado, and combine remaining avocado spread ingredients. Mix well
once bread has cooled, spread avocado mixture on one slice, top with desired veggies, top with second slice of bread
ENJOY!
There you have it!  A bread-less sandwich! I don't think my obsessed with cauliflower bread is going to go away any time soon, but I'm not mad about it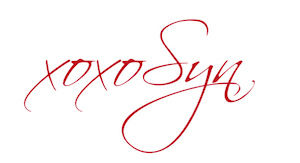 (Visited 2,486 times, 11 visits today)