Chia seed pudding is all the rage right now. My post about Cherry Coconut Chia Seed Pudding Parfait was one of my most popular yet! I understand why. It's so fantastic that these amazing little seeds have come into the spotlight.
With all of these incredible health benefits, who wouldn't want to enjoy a yummy cup of chia seed pudding?!
I love experimenting in the kitchen, and often come up with my favorite creations simply by mistake! This recipe was one of the happiest accidents I have ever made.
I was initially going to use oatmeal to separate the layers of deliciousness, but I didn't have enough oatmeal on hand. When you're missing an ingredient, you've got to make do with what you've got. I had organic corn flakes in my pantry and decided to utilize their crunchy texture to create something awesome.
Corn Flakes turned out to be the perfect complement to this creamy chia seed pudding. Adding crushed flakes to the chia mixture while it set, created a thick cake like consistency. The texture is absolutely delightful, and combined with layers of crunchy cereal, creamy yogurt and sweet strawberries, you get a ridiculously yummy strawberry shortcake treat!
This stuff is gluten-free, sugar-free, low-fat, and full of vitamins and nutrients. GET INTO CHIA SEED PUDDING PEOPLE!!!
Strawberry Shortcake Chia Seed Pudding
This Strawberry Shortcake Chia Seed Pudding recipe is a fantastic alternative to one of our favorite treats. The combination of textures and gorgeous blended flavors lend to creating a satisfying healthy treat! Sugar-free, low-fat, gluten-free, vegan.
Recipe type:
Chia seed Pudding
Ingredients
¼ cup chia seeds
1 cup corn flakes lightly crushed**
1 cup strawberries chopped
1 cup coconut milk (or almond milk)
1 packet stevia
½ tsp vanilla
pinch of salt
optional: 2 TBS canned coconut milk (low fat or full fat)
Instructions
Combine all ingredients in a jar or tupperware and cover
Place in fridge overnight (or at least 3 hours)
In the morning, your pudding will have set!
add layers of corn flakes, strawberries, and yogurt in-between layers of pudding
Enjoy!!
Notes
To crush corn flakes, put them in a small plastic bag and lightly crush (don't crush them too much!) this gets them to be the perfect consistency, and reduces mess!
What are your favorite flavors of pudding?
Happy Sunday!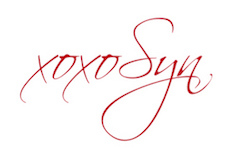 (Visited 2,037 times, 1 visits today)