Happy spring!!!! Finally, the birds are chirping, the sun is shining, there is a warmth in the air and….oh wait… nope it's snowing. I would like to personally thank mother nature for this frozen introduction to "spring". This weather deserves a big fat "BOOOOOO!!!!". Weather like this makes me want to curl up under a blanket with a good book, while sipping my favorite HOT smoothie.
Wait what?
Yup, I said it. HOT SMOOTHIE. Sound weird? Maybe, but don't knock it till you try it! I will admit, I was skeptical when I first read an article about the awesomeness that is the hot smoothie. I assumed it would not only taste disgusting, but create an unfavorable texture as well. I am so in love with my smoothies, and I was a bit nervous about what the heating process would do to my perfect frozen creation.
Well friends, I was pleasantly surprised! Not only were the flavors intensified, but the texture of my drink was smooth, thick and velvety. It reminded me of the "Cold Warrior" from Juice Generation (Side note: I'm OBSESSED with the Cold Warrior from Juice Generation). It was perfectly sweet and wonderfully spicy. Not only was it delicious but incredibly warming and comforting. The perfect drink for a snowy spring day….
Here's another added bonus. Drinking this smoothie is great way to introduce some anti-inflammatory foods to your body! (Check out this post on the topic). Do yourselves a favor, just TRY it. If you hate it, I give you full permission write me angry messages!!!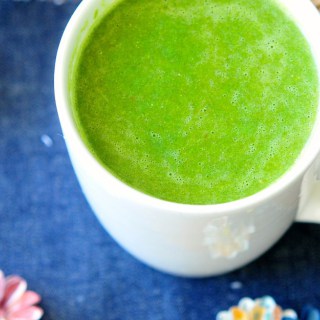 Hot Green Lemon Ginger Smoothie
This Hot Green Lemon Ginger Smoothie recipe is absolutely delightful. Slightly spicy and perfectly sweet, these ingredients blend together perfectly to create a satisfying warm drink.
Ingredients
½-1 cup kale
½ cup frozen pineapple
1 small lemon peeled
1 inch knob of ginger (or ½ tsp ginger powder)
1 small knob turmeric root (or ½ tsp turmeric powder)
⅛ tsp cayenne powder
1 tsp honey
1 tsp chia seeds
Optional: 1 tsp spirulina
(if you want it sweeter add some stevia)
about ½ cup water (you may need more depending on desired consistency)
Instructions
Add all ingredients to a blender and blend completely
Transfer to a sauce pan and heat over a low flame (or microwave)
Enjoy!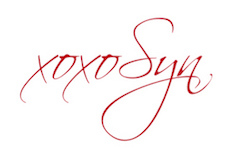 (Visited 314 times, 1 visits today)